MOOD SWINGS !
From Hasselt (Belgium), The Guru Guru is an amazing rock band ! Let us discover their dark universe. Their first album is called PCHEW and it is pronounced as a laser beam.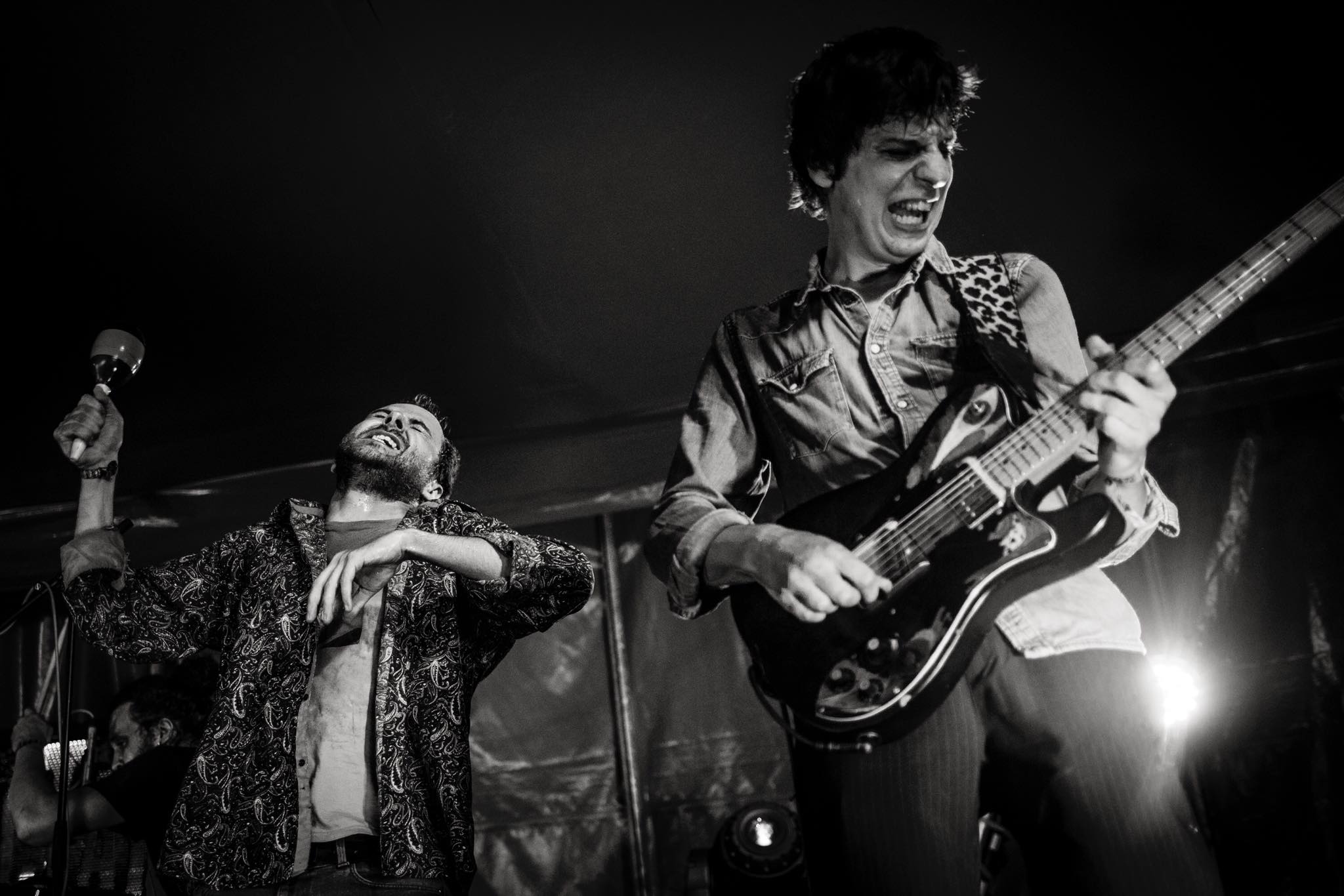 Can you describe the picture on the cover of your PCHEW album ?
What does it mean ?
It is a picture of our bass player, Moreno. His mother posts pictures like this of him on  Facebook. Our drummer, Siemon, thought they were funny and saved them all onto his computer. When we needed a cover, Siemon proposed this picture and the decision was unanimous. The expression and the sentiment in the photo is similar to how we felt releasing our first album.
Your music has a bipolar aspect.
In your tracks, your melodies can calm down like exploding.
How do you explain that ?
Our guitarist, Jean, started this band inspired by borderline, psychosis, extreme expression of (sudden) moodswings. I guess we just like the energy that contrast can bring.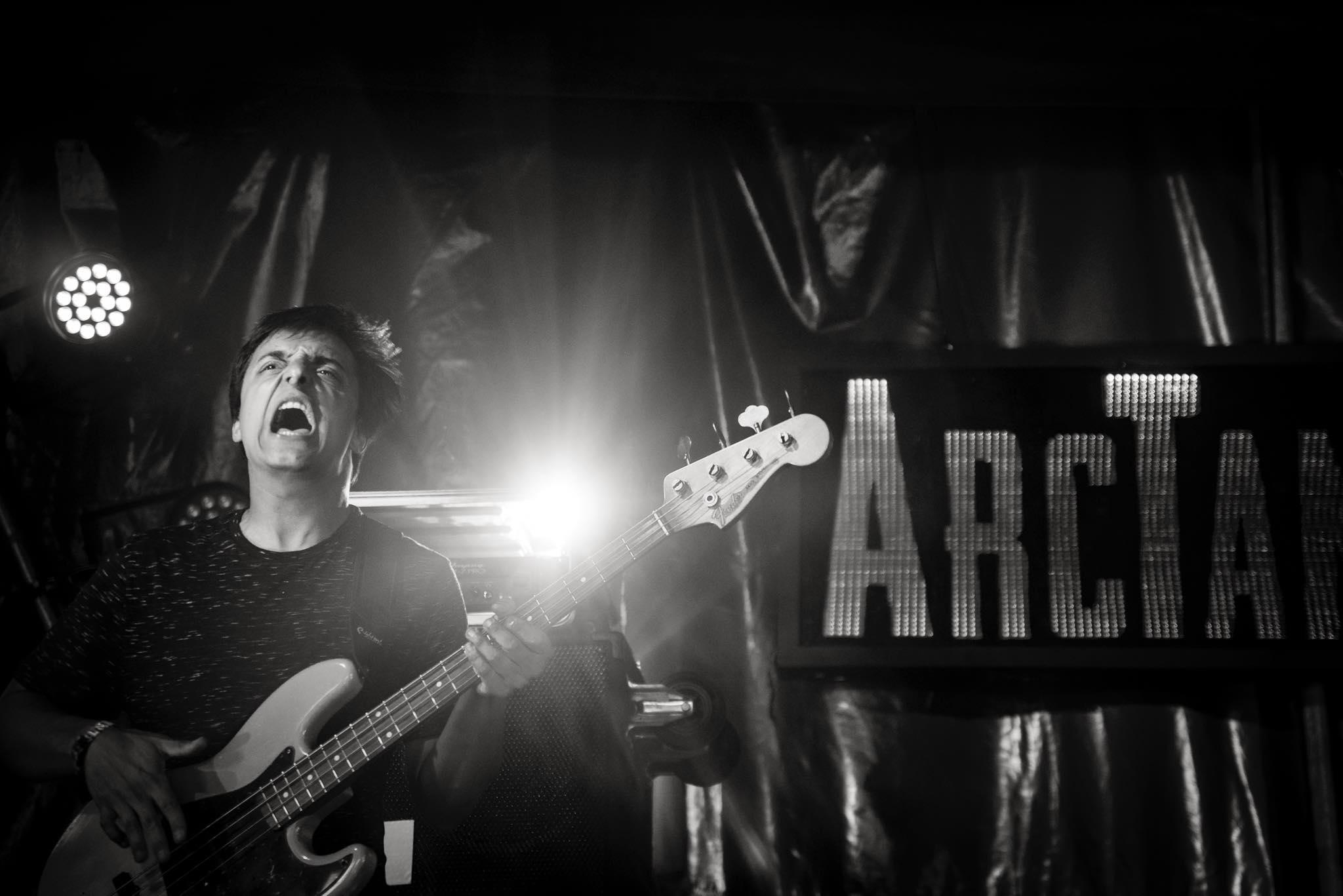 Are there musicians from Ampersand Music
with whom you would like to collaborate ?
We actually collaborated with Brutus in 2015. We did an awesome split with them, got into each others songs and together we made an interpretation of « Troy » by Sinnead o'Connor.  Collaborations can be very inspiring. Comfort zones get to expand and everyone learns. We look forward to more of that.
« Anxiety » seems to be at the center of your video clips.
Does it reflect your musical universe ?
Anxiety is indeed something we explore a lot, combined with many other emotions. Following up or merging. Nothing should be masked under a smile when expressing.
What is your biggest dream as musicians ?
Maybe small dreams are more rewarding ? A bigger tour bus would be nice.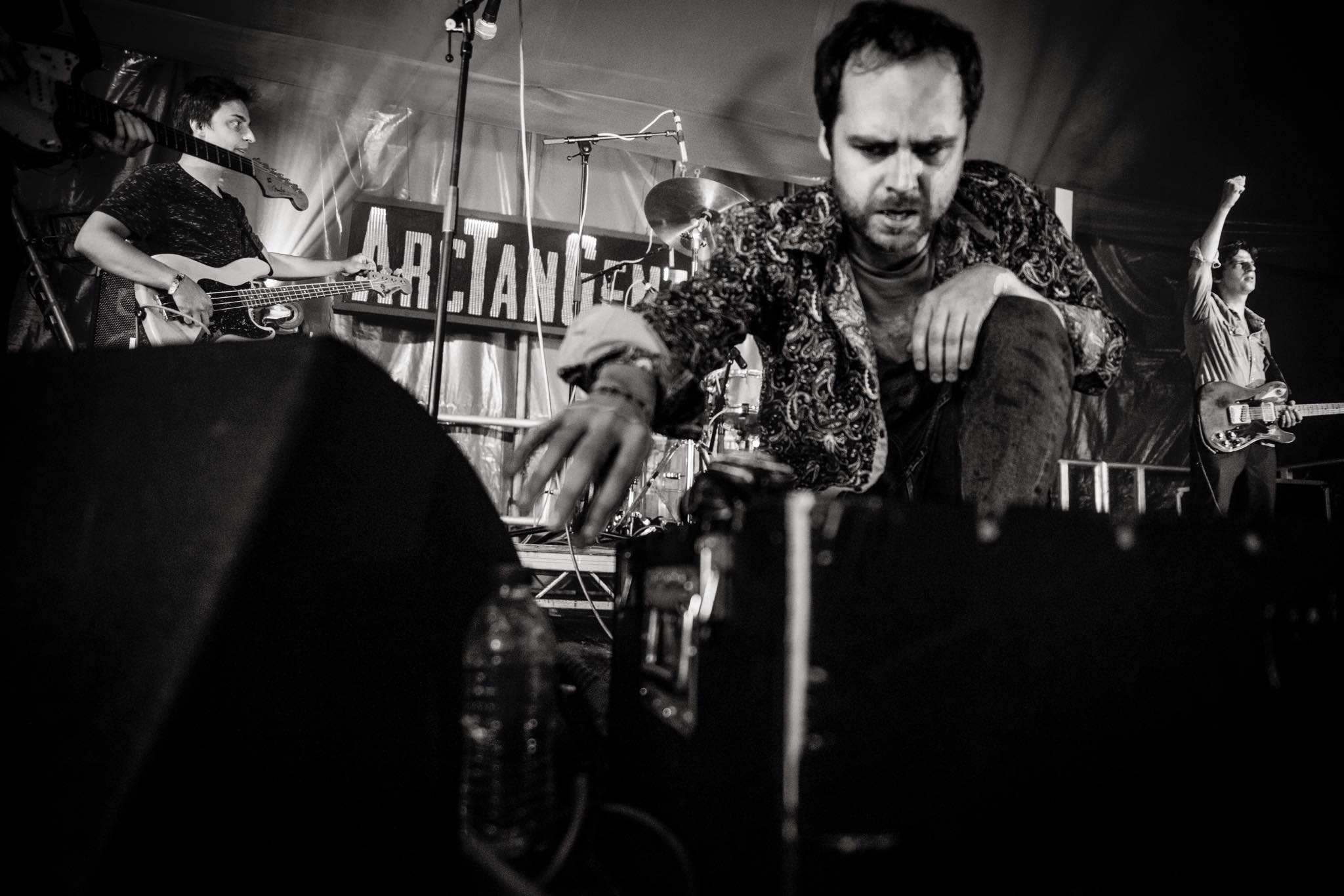 DRAMA

Interview faite le 11/06/18.
Photos ©Kay Lacombe (prises à Arctangent, à Bristol).