LET'S BREATHE TO ANALYSE

Youtube is beautiful. Nowadays music has not borders. When Drama listened Dead Sullivan for the first time, it was so chilled out that he remembered a musical ambiance specific to Elliott Smith. Discover the amazing universe of Dead Sullivan.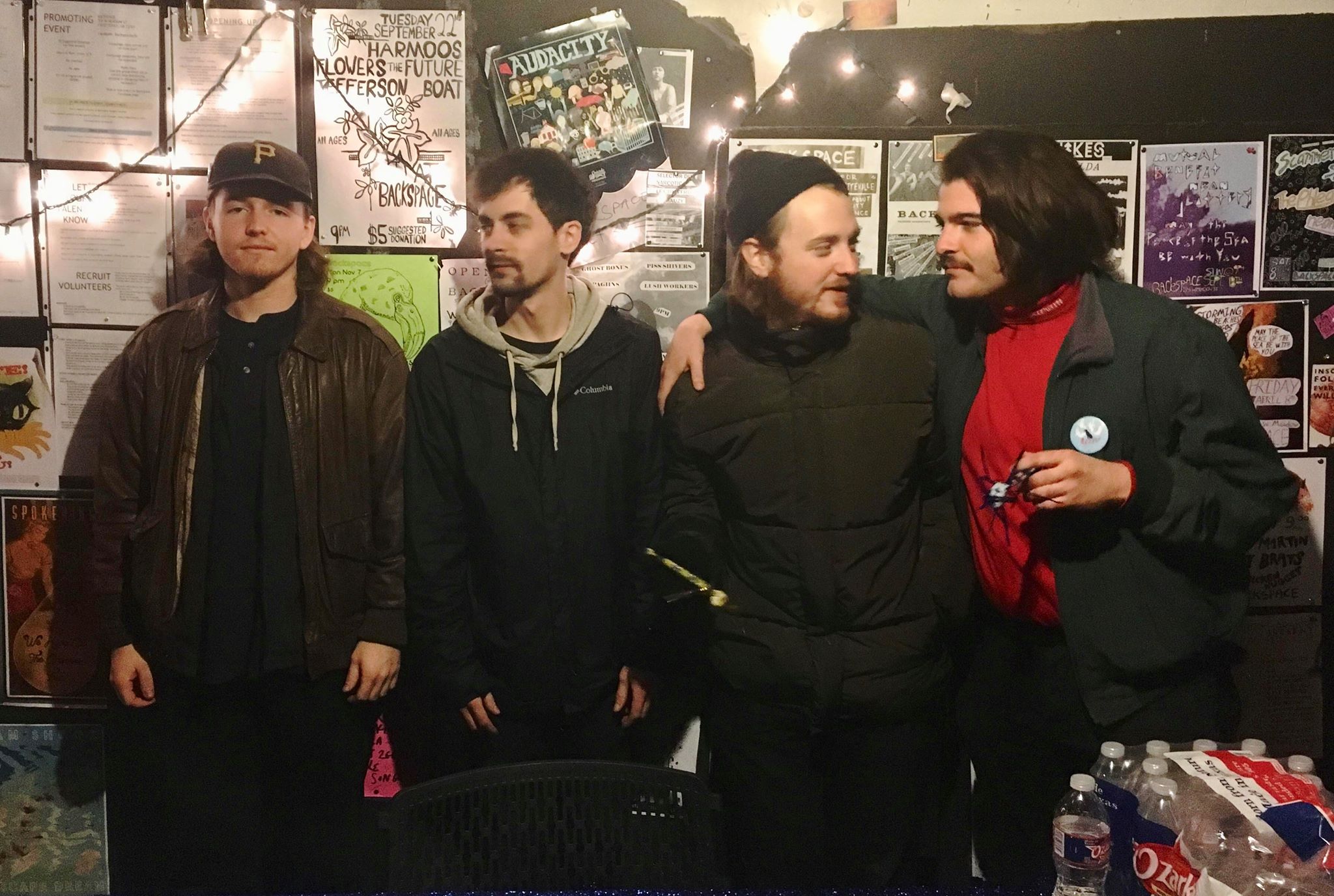 Did you call your album Imbecile as a reference
to feeling like a fool when you're in love ?
It should be a reference to feeling like a fool, not specifically to being in love, but for all kinds of relationships. It was originally the name of the second track on the album, but when I made the cover and put « imbecile » on his head i thought it worked better, because a lot of the songs share a similar mood lyrically, mostly being about relationships with the people around, and how sometimes they can make one feel like an idiot.
I noticed intimate and soft sounds/atmosphere on your tracks.
How and where do you compose ?
I do all of the recording on my own in my room, so there is a lot of inadvertent noise, but it adds a texture to the music that I like. I also have a dog who snores very loudly, so if you listen closely you might hear him snoring, or me telling him to shut up. Most of the music I listen to is pretty lo-fi, so I've never felt like it was entirely necessary to get the highest quality equipment to make good music. I still try to make my tracks sound as good as possible, but I work best in my own space so I welcome the ambience.
What are the most beautiful things for a musician from the Texas ?
I was born in Dallas and have lived in Texas my whole life, so I don't know much different, but Dead Sullivan recently toured through Arkansas and Tennessee and I got to stay in a couple houses on the side of some mountains, so I do wish there were more mountains here, but still like living in Texas, even though it gets extremely hot sometimes. In Denton there is also a good diy scene for music, so I think that is a good thing about where I live, because there are more opportunities to see or play shows.
What was your favorite album you found in 2017 and why?

I've recently gotten into the band Slint and their album Spiderland. I like the intensity of the music, emotional and instrumental. It is extremely unique, and I usually listen to slower and softer music, so I'm glad to have found something heavier that I can get into. I really admire Dave Pajo, the guitarist in Slint, and all of his side projects.
Is music a cure for everything in your life ?
No I don't think it is a cure for everything, but it does feel good to make something and be proud of it. Art tends to remain a healthy distraction or hobby for a lot of people, but if you take it seriously and work hard it starts to serve a purpose, for you and hopefully for others, which in turn gives you purpose and reason to keep making stuff. The most gratifying thing is knowing that there are people out there willing to listen to and support you.
Where is your dream place to play a great concert ?
We haven't gotten to play outside of the South, so it'd be great to travel and play more in the Northeast. We've mostly played house shows and I think we've come to really appreciate anywhere where people are just willing to listen.
DRAMA
Interview faite le 21/01/18.